Power Control Equipments believe in serving its customer with high quality, technically advance and in time delivery of electrical control panel.
With quality and technology as the backbone of the company, Mr. Anand Talikoti started it in the year 1988. His in depth knowledge and strong leadership, and proactive and dynamic approach of our key staff has make PCE one of the leading manufacturers of electrical control panels in India. Members of the management team have enormous experience, proficiency with a cumulative industrial experience of 150+ years. Their vision, leadership, planning, motivates all the other staff and inspires related activities involved in the process of producing a timely quality output.
At Power Control we strive for quality and technology. More than 30+ years of experience in this filed has made gain expertise and specialization in manufacturing of panels and air insulated bus ducts. Two vast manufacturing facilities in Jigani and Hosur include the CNC machines for fabrication, CO2 welding, 9-tank surface treatment process, and hot oven drying for post powder coating. The manufacturing done by extremely qualified technical personnel, equally backed up by a committed and energetic work force has turned the company into a very efficient panel-manufacturing unit. Owing to the priorities to deliver quality products, various stringent quality test, conducted under supervision of experts.
The urge of continuous improvement has led us to successfully test our panels as per latest global technology standards i.e. IEC 61439 and IEC 61641 and power control is proud to say that we are the 1st company in India to do so. Further to conventional panels, PCE has partnered with Schnieder Electric in manufacturing of Blokset design panels. With this partnership we are able to cater to the needs of OEM customers.
We understand that service and timely support to our customer is equally important and thus we have a dedicated service team in our Head Office and as well in our branches. We take up Annual Maintenance contracts through which we are able to service our customers better.
Anand Talikoti
Managing Director
"Customer satisfaction is our maxim and this is been possible for over 2 decades, only because of expert craftsmanship coupled with excellent technological inputs. We revolve around a single core belief to enhance our customers brand by exceptional quality. Our products are appreciated to perfection to meet our patrons standards. We focus in creating a synergy that will optimize us a brand together. Today we compete with global standards with fineness in designs, details in manufacturing. With clientele encompassing major industrial sectors, building sectors, data centres, pharmaceutical sector, marine sector, railways etc to name a few. We are sole suppliers for major DG OEMs. With the certainty of best quality of raw materials used. Our products are cherished to perfection to meet export standards. Apart from superior customization our hub of activities includes standardization of our products".
Ravi Yajurvedi
Director
"With flexibility, adaptability, agility, and quality consciousness our world revolve around our customers / patrons to meet their commitments. As a premier panel manufacturer, it is our responsibility to achieve Global standard in terms of performance and safety of our products. We are happy that this is achieved through continuous up-gradation of product standards and processes. We want to the FIRST and the BEST"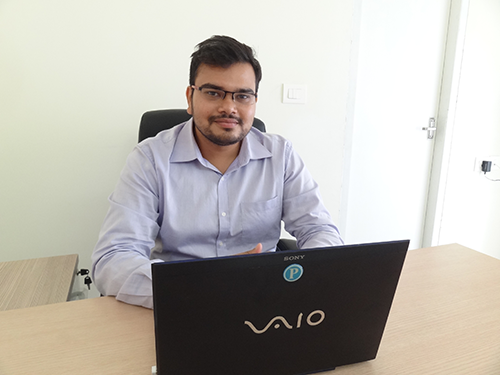 Amit Talikoti
Director
We, at Power Control Equipments strive to achieve a harmony between quality and customer needs. With years of experience in the field, we try and keep the products as easy to use as possible. Time to time we keep challenging ourselves in terms of upgradation of the product and services to differentiate ourselves while adding value to our esteemed customers. From establishing the state of the art manufacturing facility to upgrading our standard of product compliance to global standards to having strategic partnership with Schneider electric to now making our products digital. We keep trying to add value to our customers in terms of usability and maintenance. With customer and quality being the core focus of the organization we strive to keep our products exceeding the desired quality standards and also assist our customers with timely and crucial product support services that enables our customers to have almost zero down time.
Power Control Equipments believe in serving its customer with high quality, technically advance and in time delivery of electrical control panel with quality and technology as the backbone of the company.